Attorney Profile
Steven A. Traub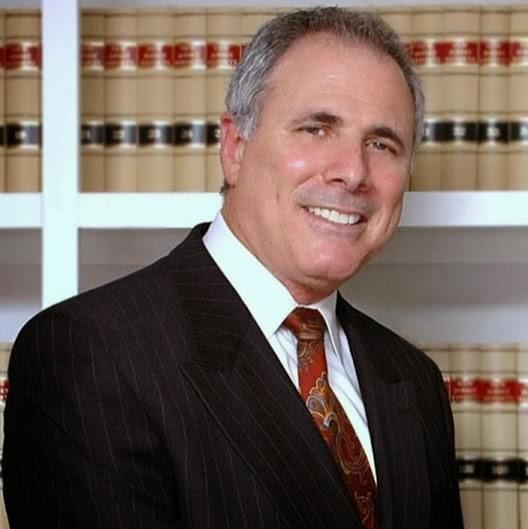 Steve A. Traub
Attorney
Attorney ID Number: 032812002
Practice Areas:
Traffic Violations; DUI/DWI; Criminal Law; Juvenile Law; Wills; Drug Trafficking; Drug Forfeiture; Drug Crimes; Controlled Substances Law; Marijuana Possession; Civil Drug Forfeiture; Drugs and Narcotics; Drivers License Suspension; Motor Vehicle Commission Appeals; Fraud and Deceit; Family Law; Domestic Violence; Assault; Automobile Fraud; Fraud; Embezzlement; White Collar Criminal Defense; White Collar Fraud; Shoplifting; Harassment; careless driving; Reckless Driving; Speeding; Theft; Obstructing Administration Justice; Child Pornography; Trespass; Weapon Possession
About Steven Traub
Your Criminal Defense Attorneys In Cherry Hill New Jersey
If you're looking for the right criminal defense attorney in New Jersey to handle your case, you've found the right law office.
The Law Offices of Steven A. Traub are guided by these basic principles:
Care for clients the way we would like to be cared for
Treat each client with dignity and respect
Every case is important
Representation must be affordable
Give back to our community
While enjoying a successful legal career and law practice in New Jersey, we are also serious in our dedication to providing the best legal service and value to all of our clients. Our mission is to be your trusted legal partner during challenging times.
Why choose our law office
With so many criminal lawyers and law firms in New Jersey, it can be difficult to choose the right one.  When you work with Steven Traub, you can always expect exceptional legal advice, honesty and dedication.  Here are few reasons why clients choose the Cherry Hill Law Offices of Steven A. Traub:
Trusted legal advice and expertise
Every case is unique and important is dealt with as such.  Whether you are charged with a speeding ticket, drunk driving, or a serious criminal offense, your case will be handled with the best legal advice, guidance, and attention. Steven Traub will insure that you have a thorough understanding of the charges against you, the penalties you may be facing, and all available defenses to the charges.
Free Legal Consultation
The initial consultation will be at no charge.  Our goal is to conduct a thorough review, and we will provide our findings and recommendations.
There won't be any surprises with the Law Offices of Steven A. Traub, we will always provide thorough and timely communication.
A Solid History of Legal Services in New Jersey
Steve Traub isn't your typical attorney.  Although he has many years of experience as a criminal defense attorney, he also performed a number of related activities including working as a parole officer, a municipal court administrator, and a superior court executive responsible for the administration of dozens of municipal courts in New Jersey, including the training of municipal court judges and staff.  He also participated in the creation of the Criminal Case Management Office and the Drug Court Program in Burlington County. He served as a member of the Burlington County Domestic Violence Working Group and as a member of the Burlington County Attorney Ethics Committee. Steven Traub currently serves as a trustee for the Burlington County Bar Association, is Chair of the Association's Court Facilities Committee, and is a member of a variety of local and state legal organizations.
Click to View Areas Of Practice
Traffic Violations
Careless driving
Reckless Driving
Speeding
Drivers License Suspension
No Insurance
Leaving the Scene of an Accident
Motor Vehicle Commission Appeals
DUI/DWI
Criminal Law
Juvenile Law
Drug Trafficking
Drug Forfeiture
Drug Crimes
Controlled Substances Law
Marijuana Possession
Civil Drug Forfeiture
Drugs and Narcotics
Fraud and Deceit
Family Law
Domestic Violence
Assault
Aggravated Assault
Sexual Assault
Resisting Arrest
Automobile Fraud
Fraud
Embezzlement
White Collar Criminal Defense
White Collar Fraud
Shoplifting, Retail Theft
Harassment
Theft
Obstructing Administration Justice
Child Pornography
Trespass
Weapon Possession
Burglary
Bail Reduction Motions
If anybody has the ability to navigate the justice system, it's Steve Traub. On call 24 hours a day, 7 days a week Every call we receive is a priority, and our objective is to respond to you in a timely manner.  We will work with your schedule, and do whatever we can to best accommodate you. We know how stressful dealing with legal problems can be.  That's why we do whatever we can to not only get you the best possible outcome, but to also make the entire process as simple and painless as possible.  
Request A Free Consultation
Practice Areas
Our Office
Cherry Hill Office
1874 Route 70 East
Suite 06
Cherry Hill, New Jersey 08003
Phone: 856-288-1791
Fax: 856-751-1299

Jennifer Gottschalk
Phone:856-244-7950

Marlton Office
1 Eves Drive
Suite 111
Marlton, NJ 08053
Phone: 856-751-1288