REASONABLE FEES – QUALITY REPRESENTATION
Call now for a free consultation
---
Are you facing criminal, traffic or DUI charges in the State of New Jersey? The Cherry Hill Law Office of Steven A. Traub specializes in defending our client's rights through-out the state of New Jersey and is dedicated to helping people with a variety of legal matters. Located on Route 70 just off exit 34a of Route 295, the Law Office of Steven A. Traub is easily accessible from Moorestown Evesham, Mount Laurel, Camden, Burlington and Gloucester Counties.
Steven A. Traub New Jersey Criminal Defense Lawyer
A former Court Executive for the New Jersey Superior Court, and a former Court Administrator of a large Municipal Court, Mr. Traub has a complete and thorough understanding of both the court system and the criminal justice system in New Jersey. He will put his knowledge and experience to work for you to provide you with expert legal advice and vigorous representation.
Pulled Over While on Vacation?
If you are not a resident of New Jersey, and you have received a traffic ticket, DUI, or DWI in Atlantic, Burlington, Camden, Gloucester, Middlesex, Ocean or any of New Jersey's twenty-one counties while either visiting or passing through New Jersey on the Turnpike, we can, in most cases, represent you in municipal court and protect your license and save insurance premiums, with no appearance required by you.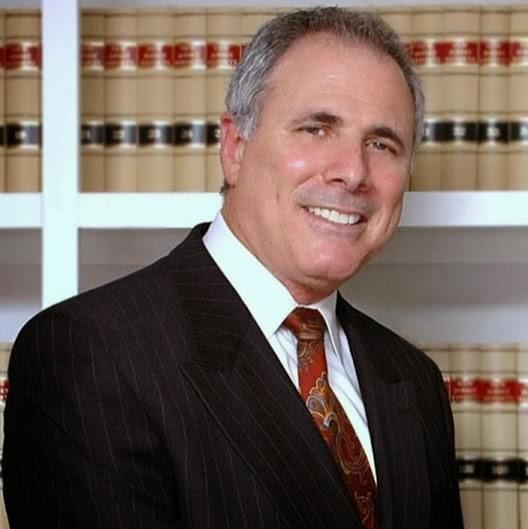 Free Consultation
Please contact our office at 856-288-1791 or fill out our lawyer request form for a free lawyer consultation. We are available to answer your calls every day and evening, including Saturdays and Sundays. When you call, you will speak with an experienced lawyer, not with a secretary or a paralegal. You may also email us with questions about your legal issue. Provide as much information as possible regarding your inquiry. While this contact does not serve to establish an attorney/client relationship, it will allow our legal team to begin an assessment of your case.
Areas of Practice
---
We represent clients in all of the 500 plus Municipal Courts and all twenty one county Superior Courts in New Jersey. We specialize in the following areas of law:
Traffic Tickets
speeding, careless and reckless driving, illegal passing, suspended, etc.
MVC Hearings and Appeals
You're not alone with the Motor Vehicle Commission
Juvenile Defense
any crime committed by a person less than eighteen years of age
Drunk Driving
dui, dwi, refusal
Expungements
Leave the past behind you.
Minor Criminal Offenses
misdemeanor or disorderly persons offenses including shoplifting, possession of marijuana, theft, harassment, simple assault, bad checks and violations of municipal ordinances.
Serious Criminal Felony Offenses
sexual offenses, aggravated assault, weapons possession, resisting arrest, burglary, theft, drug possession and distribution, etc.
Request your free consultation
---
Fill out the form below to have me follow up with you.